Use the following zoom and pan buttons to control the image that follows them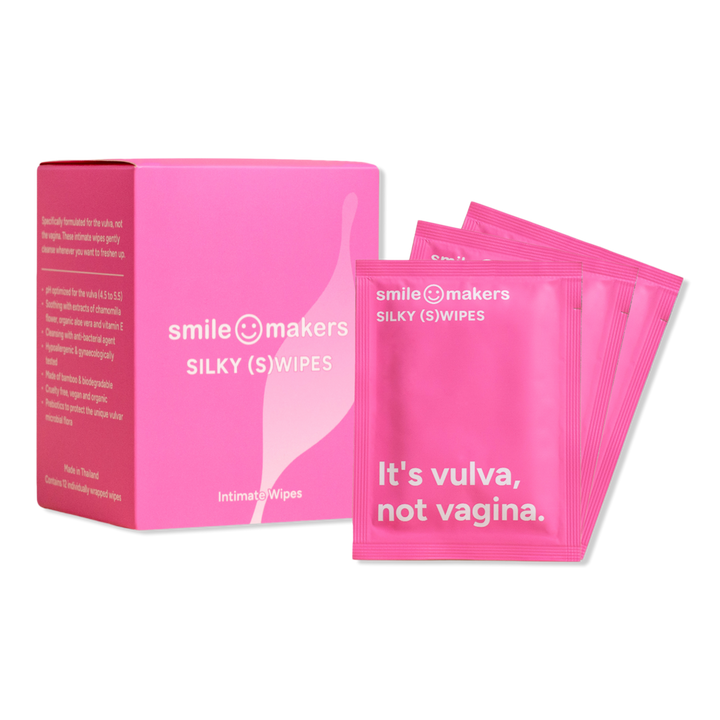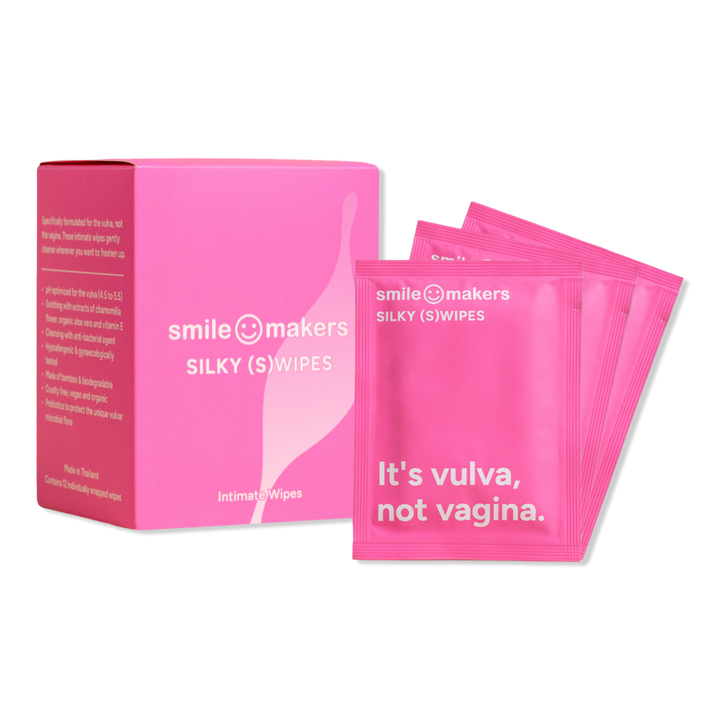 Summary
Silky (S)wipes are feminine wipes made with biodegradable organic bamboo and formulated specifically for the vulva, from material to pH and ingredients. Ideal for pre- and post-sex or whenever a quick clean-up is needed.
Details

Features

Made with biodegradable organic bamboo and a super clean formulation, these silky soft intimate wipes are ideal for pre- and post-sex or whenever a quick clean-up is needed
Although biodegradable these (S)wipes must not be flushed down the toilet. Once used discarded in the trash bin.

Benefits

Soothing thanks to extracts of chamomilla flower
Moisturising with organic aloe vera
Nourishing with vitamin E
Hypoallergenic certified
Gynaecologically approved
pH balanced for the Vulva
Organic
Free from: soap, SLS/SLES, Alcohol, Parabens, Triclosan, Silicone, Glycerine, Triclocarban, 1,4-Dioxane, Phthalate and Palm oil
Pleasure Fun Facts:
The vulva has its own microflora and microclimate from the rest of female intimate anatomy. The vulva is often mistakenly referred to as 'vagina,' even by big companies who claim to be experts on intimate wellness.
This lack of understanding of the female anatomy impacts how they formulate intimate wellness products. To fix this, and with a decade of creating high-quality products for very precise use on intimate parts, Smile Makers has developed intimate wipes specifically for the vulva.
How To Use

Tip #1: use a wipe to refresh the vulva, the external part of the genitalia, before sex.
Tip #2: use post-sex for an easy clean up.
Tip #3: on the go, when you want to clean up and need a quick and/or eco-friendly way to do it. Tip #4: never use it internally in the vagina. The vagina is a self-cleaning organ with a delicate pH balance. Disrupting it can cause yeast infections.

Precautions: Avoid direct sunlight, heating or freezing. For single, external use only.