Use the following zoom and pan buttons to control the image that follows them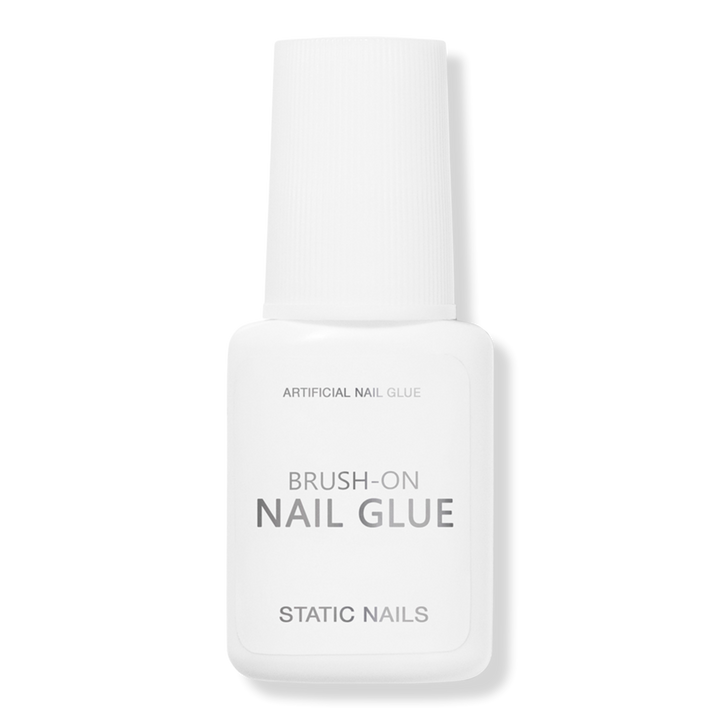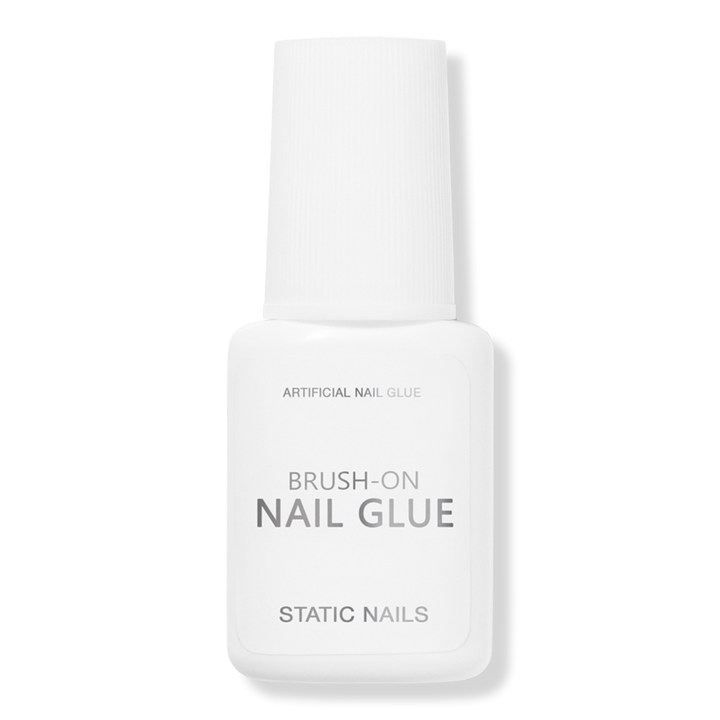 Summary
Static Nails famous, non-damaging brush on nail glue allows you to wear nails for as little as one day, a week, or up to 18 days straight. The unique formula bonds like an acrylic for a strong hold, but dissolves away over time leaving behind no glue residue or damage when removed properly.
Details

Benefits

Brush makes it easier to apply glue and control application
Creates an air-tight, seamless, mess-free manicure
Contains 3.5x more glue than the glue applicator stick included in each Reusable Pop-On Manicure set
Bottle keeps glue fresher longer for best results
Non-damaging
Non-Toxic
Makes nails last up to 18 days
Dries in seconds (no damaging UV light required)
Waterproof
Can be used to repair natural nails
How To Use

Apply to clean, natural nails only. Use nail polish remover to rid excess oils (optional, recommended for oily nail beds). Select the best fitting nail for each finger and set aside in order.

To achieve 7-18 day wear:

Apply a layer of glue to the back of the Static Nail.

Apply a generous layer of glue to your entire natural nail.

Align slightly under your cuticle and press down firmly using your thumb. Hold and squeeze for at least 30 seconds ensuring the entire Static Nail is covered and receiving pressure. Press out any air bubbles (if any) prior to moving on.

Customize the length and shape of the nails using the file included or a nail clipper (optional).

To achieve 5-7 day wear:

Follow steps 2 & 3

To achieve 1-2 day wear:

Only apply a very thin layer of glue to your natural nail.

To re-appply:

Follow steps 1 through 4

Application tips:

Push back cuticles prior to applying for best results.

Do not use lotions or oils before applying.

Apply enough glue to avoid air pockets, secure properly, and extend wear time.

Wipe glue off the Static Nail immediately with a cloth if over-gluing occurs.

How to remove:

Option 1: Gently push under the Static Nail to lift the sides. If the nail is ready to be removed, the entire Static Nail will "pop" off instantly when light pressure is applied. To avoid damage and best preserve your set never force or pull off nails.

Option 2: Use Static Nails 100% Non-Toxic, Odorless Polish & Pop-On Nail remover to safely remove the nails on command without damage. Traditional removers have offensive, toxic odors and aggressive, damaging industrial solvents that leave skin and nails dry and stripped of natural oils.
Ingredients

Ethyl Cyanoacrylate, Polymethyl Methacrylate, BHA, Red 7 (CI 15850)