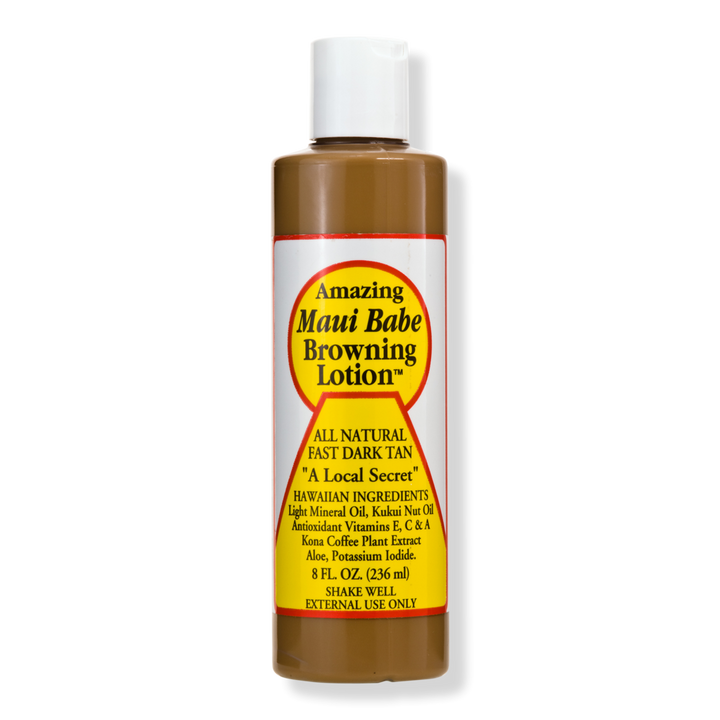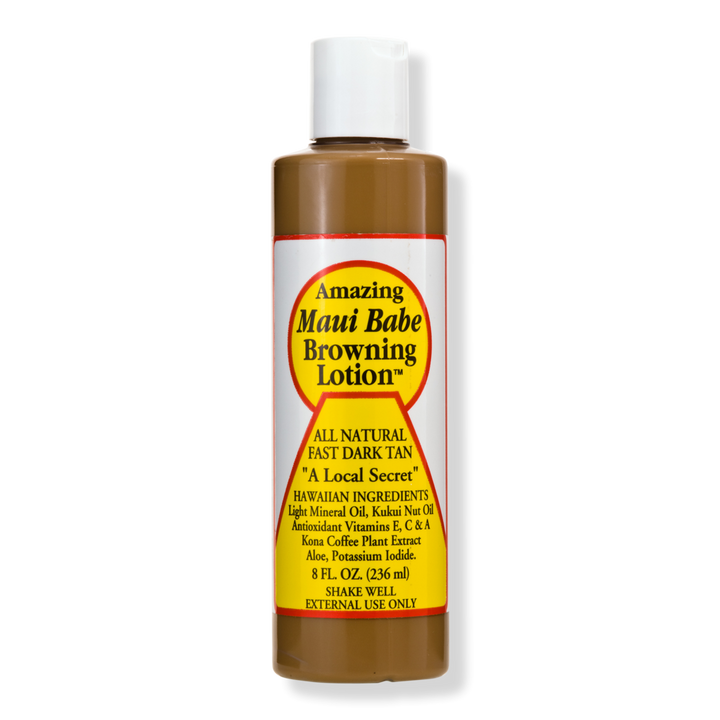 Summary
Are you tired of baking in the hot dangerous sun for hours to get a dark beautiful tan? Get a real tan in short sun time with this Browning Lotion by Maui Babe!
Details

Benefits

Special Old Family formula of Natural Hawaiian Ingredients
Fast deep dark natural tan
Can be used with ALL sunscreens

Features

Aloe helps offer skin natural protection and moisturizing benefits
Maui Babe's "Local Secret" Hawaiian ingredients help promote a deep, dark, long lasting tan
How To Use

Beginners maximum sun time: one hour. Can be used will all sunscreens. Recommended Maui Babe sunscreen SPF 30 first, then Browning Lotion.