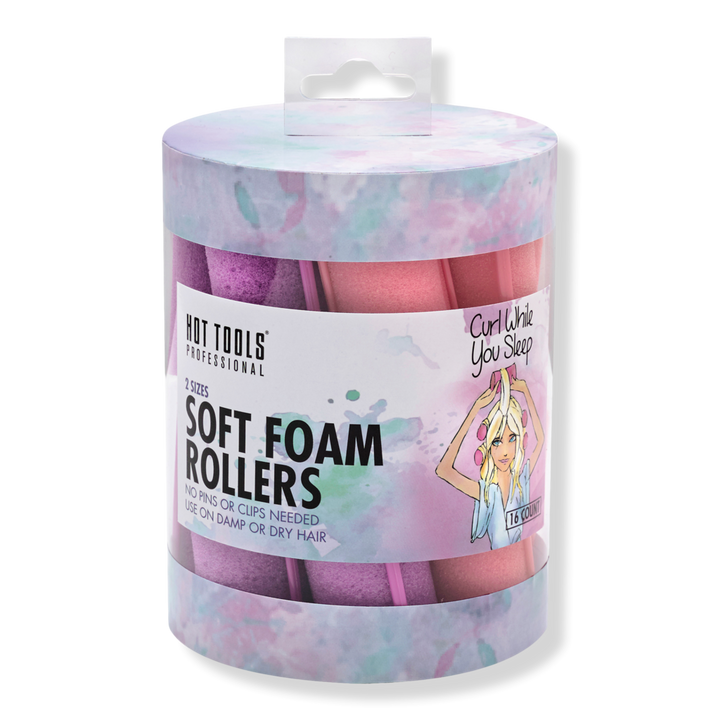 Summary
The Hot Tools Professional Soft Foam Hair Rollers give effortless styling a new meaning! Just set your curlers, sit back, relax, and enjoy your kind of heatless curls and waves.
Details

Features

Create long-lasting heatless curls and wave styles
Includes 16 spongy rod rollers
Assorted sizes include: Medium (8 ct) and Small (8 ct)
Easy-to-use, no pins or clips needed
How To Use

Start with damp or dry hair. Comb hair into small sections(depending on roller size). Prep each section with hair spray and roll your hair from ends to root. Repeat steps 2 and 3 until all the desired hair is in rollers. Wear overnight to set the style. Unwind the rollers one by one. Finger brush your hair and enjoy your curls.