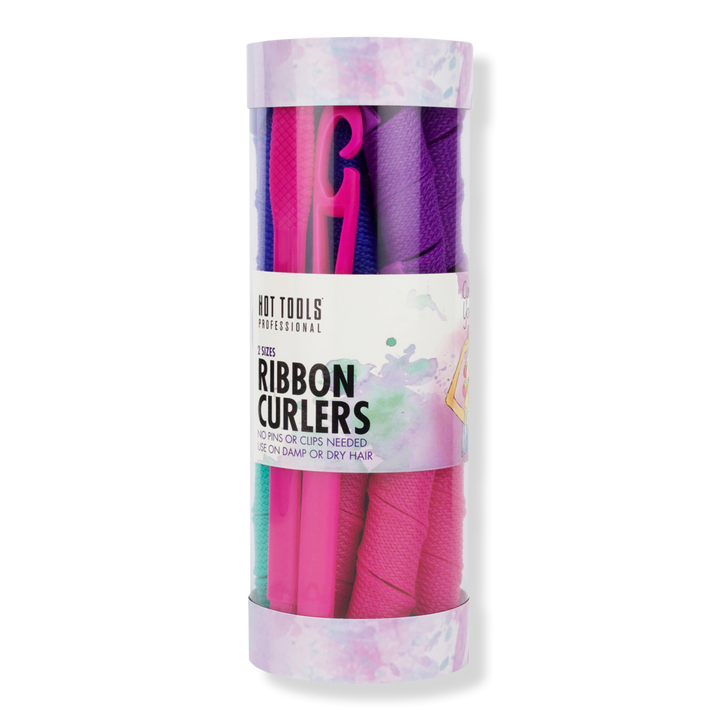 Summary
The Hot Tools Professional Ribbon Hair Curlers give effortless styling a new meaning! Just set your curlers, sit back, relax, and enjoy long-lasting spiral heatless curls while you sleep. Assorted sizes 8 large and 8 small. No pins or clips needed.
Details

Features

Create long-lasting spiral heatless curls
Includes 16 ribbon curlers
Assorted sizes: Large (8 ct) and Small (8 ct)
No pins or clips needed
How To Use

Snap on the 2 pieces of the stick to form one stick tool. Start with damp hair. Detangle hair to remove any knots. Optional: Add mousse for a stronger hold. Insert the stick into the rubber curler. Grab a small section of hair and hook it on the stick. Gently pull the stick out from the rubber curler. Adjust the roller position as needed. Repeat steps 4-7 until done. Heat with a blow dryer or wear overnight to set the style. Unwind the rollers one by one. Finger brush you hair and enjoy your curls.