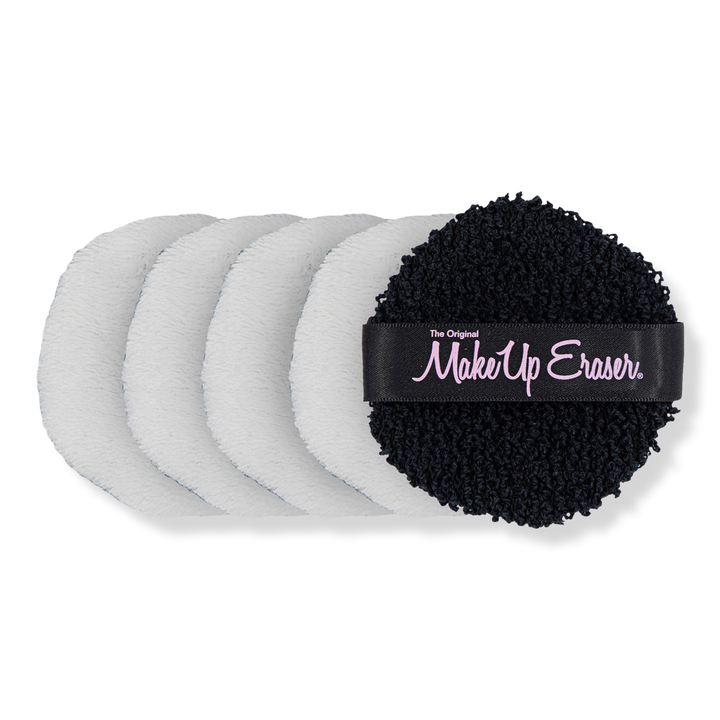 Summary
In addition to erasing & exfoliating with The Original MakeUp Eraser, use THE PUFF to cleanse, tone, & deeply exfoliate as needed. Double-sided to cleanse, tone, & deeply exfoliate. Use your favorite cleanser & favorite toner with the plush side, then flip to deeply exfoliate with JUST water.
Details

Benefits

Reusable
Machine washable
No added chemicals
Less waste
Great for all skin types

Includes

PUFFs (5 ct - Approx. 3.5" each)
Laundry bag
How To Use

Cleanse (use wet): Add your favorite cleanser and use in circular motions. Rinse out thoroughly.

Exfoliate (use wet): Use in gentle circular motions for a deep exfoliation, leaving your skin with a softer and smoother appearance.

Tone (use dry): Add toner and pat gently. Apply evenly over your face.

Care Instructions: Machine wash hot and dry with your towel load. Fabric softener and dryer sheet safe.
Ingredients