Tangle Teezer
The Large Ultimate Detangler - Pebble Grey Kiss
Online only|Item 2588908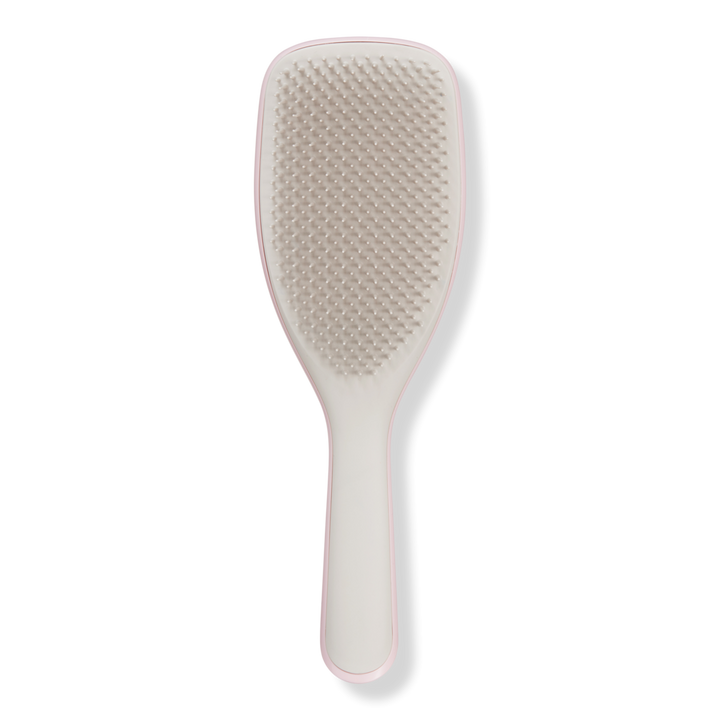 Summary
Tangle Teezer's The Large Ultimate Detangler - Pebble Grey Kiss has a larger surface area for detangling long, thick, and curly hair. The two-tiered teeth flex over tangles and knots, quickly and gently detangling hair with reduced breakage.
Details

Benefits

Intelligent teeth flex over tangles rather than pulling meaning less hair breakage
Quick, easy and painless detangling
Hair is left smooth, shiny and tangle free
Perfect for the shower, also use it to evenly draw shampoo and conditioning treatments through the hair
Great for all hair types, but is designed for thick, curly and long hair

Features

Patented teeth have two-tiered technology with added flex for wet hair. The long, flexible teeth detangle, removing knots and reducing breakage, while the short teeth smooth, for glossy, frizz-free hair.
Designed specifically for use on wet hair.
20% larger than the regular size Ultimate Detangler with 108 more teeth and a slightly longer handle.
Designed to handle the longest, thickest and curliest of hair when wet.
How To Use

Use on wet hair for pain-free detangling. Brush through hair when using shampoo or conditioning treatments so the product gets from root to tip. Detangle hair after washing in preparation for blow drying or embracing your natural hair. Suitable for long, thick, curly hair types.

Precautions: Do not use with heat.