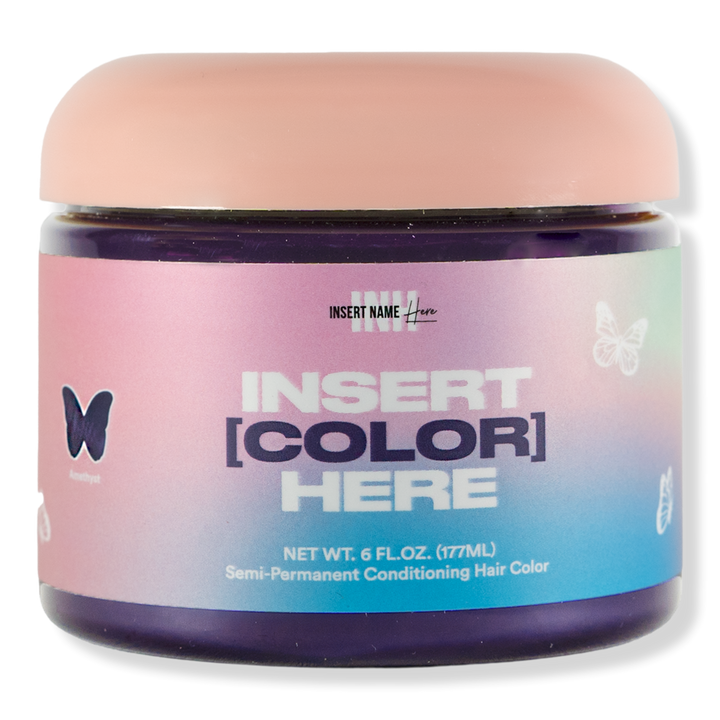 Color: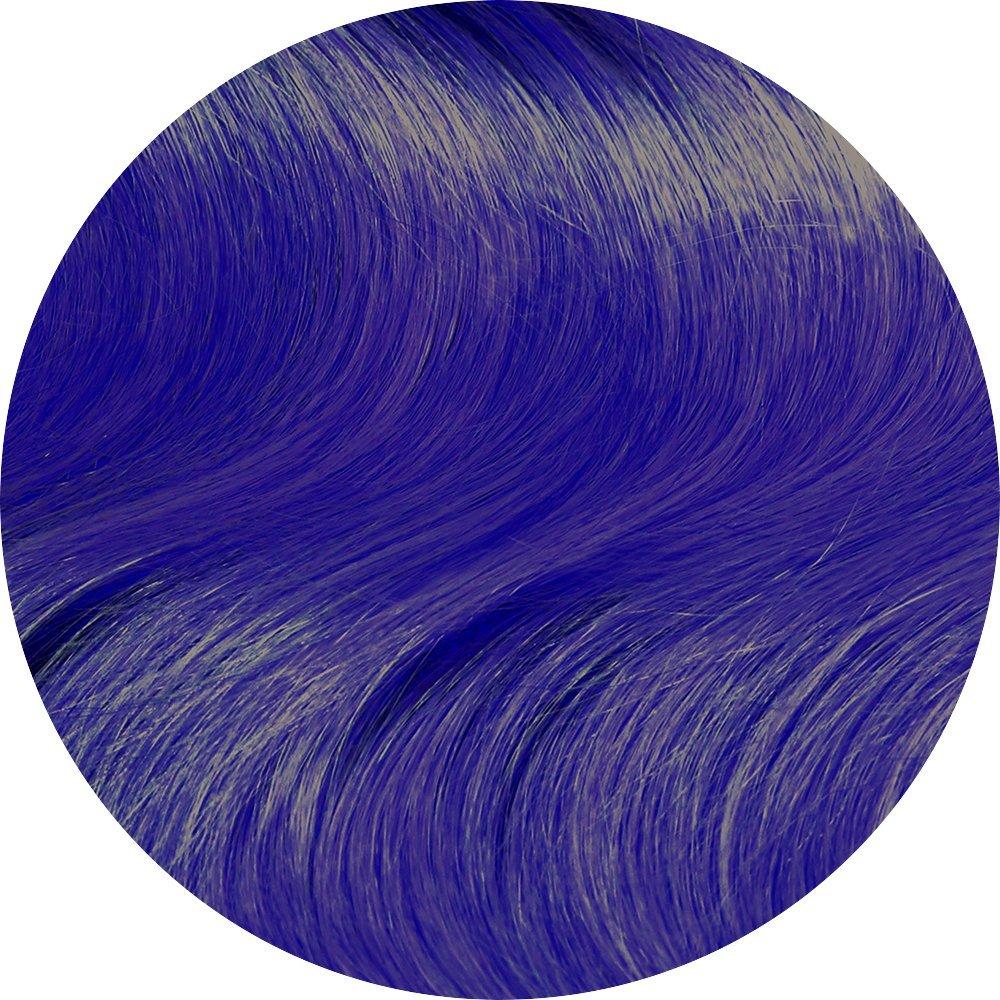 Amethyst
Summary
This full-coverage, vibrant semi permanent hair color is the perfect way to transform your hair at home! Insert Color Here is a vegan formula that deposits pigment while also conditioning, leaving your hair super soft.
Details

Benefits

Vegan
No harsh chemicals: Free of sulfates, parabens & ammonia
Conditioning hair treatment made with baobab seed oil
Suitable for all hair types
Full coverage color that washes out gracefully
How To Use

Tips RECOMMENDED AMOUNT* *Amount will vary according to hair density Highlights 1 jar Above Shoulders 1-2 jars Shoulders/Chest 2-3 jars Below Chest 3+ jars For maximum color pay-off, start with pre-bleached platinum or medium blonde hair. For just a hint of color, the dye can also be used on dark blonde and light brown. Depending on the starting color and condition of your hair, results may vary. Insert Color Here is ready to use as it comes - no need to mix this product with any developers, lighteners, or permanent colorants. Be sure to use the complete instructions enclosed for further information!

How to use Gather all of your supplies! You will need gloves, a brush applicator (or a set of hands), a bowl for the dye, clips to section your hair, and your least favorite old t-shirt. ** Be sure to cover any exposed fabrics and surfaces since Insert Color Here can permanently stain them. Start with clean, unconditioned, dry hair. This formula works best on pre-bleached platinum to medium blonde hair. For just an added tint of color, start with dark blonde to light brown hair. Put on your gloves and pour the dye into a bowl. Start by sectioning your hair into 4 sections or more (if you have thick hair we recommend doing more sections to ensure the dye is evenly applied). Secure the sections with clips. Using your brush applicator (or fingers) apply dye evenly from root to ends of each section. Make sure the color is evenly distributed by massaging each section with your fingers. Leave Insert Color Here in your hair for 30 minutes. You do not need to use heat or a cap. If you would like longer-lasting, more intense results, leave the color on for 1 hour. As this is a conditioning product and does not contain any bleach or harsh chemicals, you will not damage your hair by leaving it in for a long period of time. Think of it as a colorful deep conditioning mask! Next, use lukewarm water to rinse the color out of your hair until it feels clean. For our more intense shades, your water may not rinse clear for the first few washes. Only use water when rinsing the dye out - do not use shampoo. Conditioner is optional but not necessary since the formula is already conditioning. Woohoo! You're done!