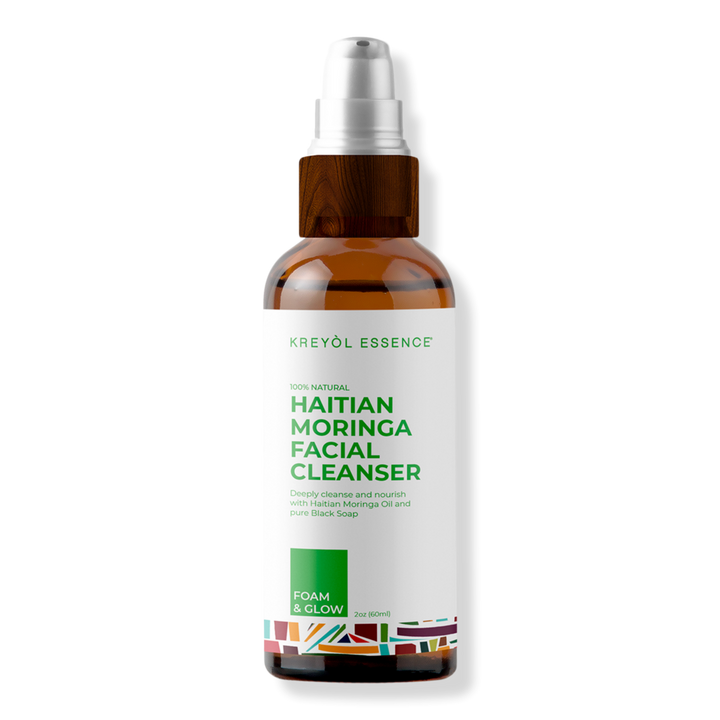 Summary
Cleanse & nourish skin with Kreyòl Essence's Haitian Moringa Facial Cleanser. Haitian Moringa Oil, natural butters and oils, oatmeal and Cocoa Pods & Plantains to help even out dark spots, eliminate blemishes & soothe eczema and razor bumps.
How To Use

Wet your skin with warm water and lather up cleanser, applying to face and neck. Use morning and evening. For best results, follow with Haitian Moringa Toner, Oil and Mask for a glowing healthy face. Recommended Patch Test for sensitivities.
Ingredients

Distilled Water, Black Soap Base (Saponified Shea Butter, Coconut Oil and Palm Oil with ash from cocoa and/or plantain pods), Colloidal Oatmeal 100% Pure Moringa Seed Oil (Moringa Olefeira), Essential Oils.