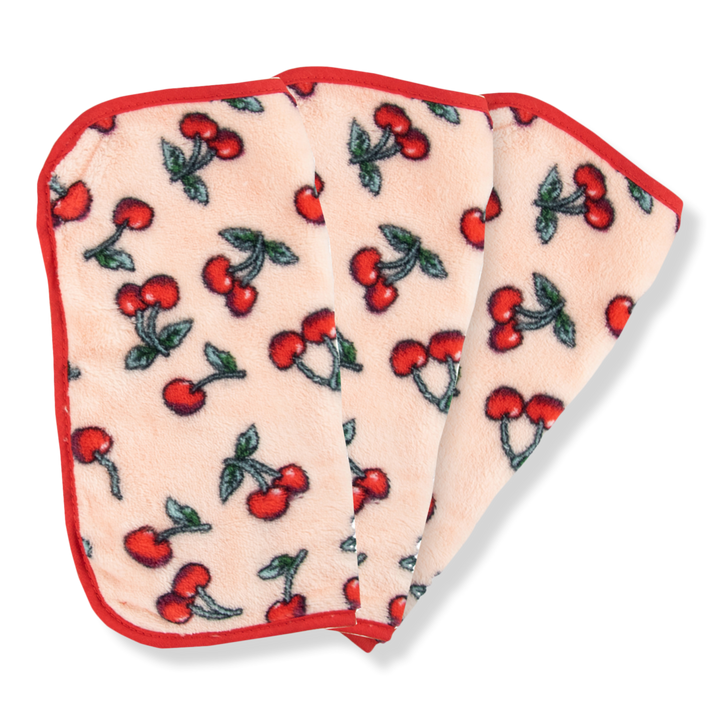 Summary
Old-school is the new cool when it comes to keeping your face squeaky-clean. Enjoy that naturally fresh-faced feeling with The Vintage Cosmetic Company's fruity, 50s-inspired Cherry Print Make-Up Removing Cloths. These cute face cloths magic away all traces of make-up with just warm water.
Details

Benefits

Perfect for keeping sensitive skin happy
Made from cherry blossom-soft polyester with a short-fiber side for deep cleansing & a long-pile exfoliating side so you can go for the glow
Fully reusable
With 3 in the set, you can have one in the bathroom, one in the laundry & one drying
Dimensions: 9-3/4" x 9-3/4"
How To Use

Before first use, wash to remove any loose lint and fluff up all the fibers. Use warm water to wet the cloths and squeeze out any excess water. To cleanse, use the side with short fibers and gently rub the skin in a circular motion. For a gentle exfoliation, flip the cloth and repeat the process. Wash at 86 degrees with other light-colored fabrics and line dry.
Ingredients