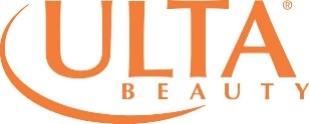 Ulta Beauty Announces Long-Term Financial Targets and Strategic Priorities
Company to Host Virtual 2021 Analyst and Investor Conference Today at 8:30am Central Time
BOLINGBROOK, IL. October 19, 2021 – Ulta Beauty, Inc. (NASDAQ: ULTA) will host its 2021 virtual analyst and investor conference today, Tuesday, October 19, 2021 starting at 8:30 a.m. Central Time. In conjunction with the event, the Company is announcing longer-term financial targets and providing an update on its strategic priorities.
"Reflecting our understanding about how the consumer and beauty category are evolving, we have refreshed our strategic framework, and we are excited to share our vision for Ulta Beauty's future. We have a long record of disruption, creativity and success, and we intend to build on this foundation and continue to lead the beauty category, seamlessly connecting physical and digital channels, expanding our market share, and increasing member loyalty," said Dave Kimbell, chief executive officer. "We are optimistic about the opportunities ahead and believe the power of the beauty category, paired with our proven business model, experienced leadership team, and values-based culture, positions Ulta Beauty to continue to deliver long-term value for shareholders."
Long-Term Financial Targets
Ulta Beauty is announcing long-term financial targets for fiscal 2022 through 2024.
| | |
| --- | --- |
| | |
| Financial Metric | Target* |
| Total net sales growth | 5% - 7% (CAGR) |
| Net new store growth | 50 stores per year |
| Comparable sales | 3% -5% annually |
| Operating profit (as a percentage of sales) | 13% to 14% |
| Diluted earnings per share | Low double-digit growth (CAGR) |
| Capital expenditures (as a percentage of sales) | 4% - 5% |
​
*The long-term targets denoted with CAGR represent the compounded annual growth rate utilizing 2019 as the base year.
Strategic Priorities:
At today's conference, the company will share an updated strategic framework to support its vision to be the most loved beauty destination and the most admired retailer, as it continues to increase market share and drive profitable growth. This framework prioritizes the following elements:
| | | |
| --- | --- | --- |
| | ● | Drive breakthrough, disruptive growth by expanding the definition of All Things Beauty; |
| | | |
| --- | --- | --- |
| | ● | Evolve omnichannel experiences through connected physical and digital ecosystems All In Your World; |
| | | |
| --- | --- | --- |
| | ● | Expand and deepen the company's presence across the beauty journey for consumers as the Heart of the Beauty Community; |
| | | |
| --- | --- | --- |
| | ● | Drive operational excellence and optimization; |